FRUITS & VEG PROCESSING MACHINERY
Desiccated 
Coconut Machinery
At Gemtech Projects LLP, we are the largest manufacturer and exporter of Desiccated Coconut Machinery. GEM is highly recognized by the Engineering Export Promotion Council under the Ministry of Commerce, Government of India. GEM commands the highest share of the export market for coconut machinery from India. GEM has the resources and infrastructure to undertake complete projects for the manufacture of High Fat Desiccated Coconut and Low Fat Desiccated Coconut on a turnkey basis. GEM has numerous overseas installations of its desiccated coconut machinery to its credit, which includes Sri Lanka, Philippines, Indonesia, Thailand, Vietnam, Fiji, Mozambique, Mexico, Ivory Coast etc.
Why Choose the Advanced

DC Dryer From Gemtech Project LLP?
Our Desiccated Coconut Dryer or the DC Dryer machine is capable of processing matured coconut into highly refined, premium quality powder. There are two types of desiccated coconut – high fat and low fat. You can use the desiccated coconut powder as toppings and fillers, in confectionaries, puddings as an ingredient, especially while baking biscuits, cakes, snacks and cookies. 
Feature Rich

and Efficient DC Dryer
We are the reliable manufacturers of DC Dryers, having established a reputation in the industry with our exquisite craftsmanship. Our machines are built for high production, operator comfort and low fuel consumption. We export the DC Dryer coconut machinery to different countries, ensuring to meet internal standards and requirements.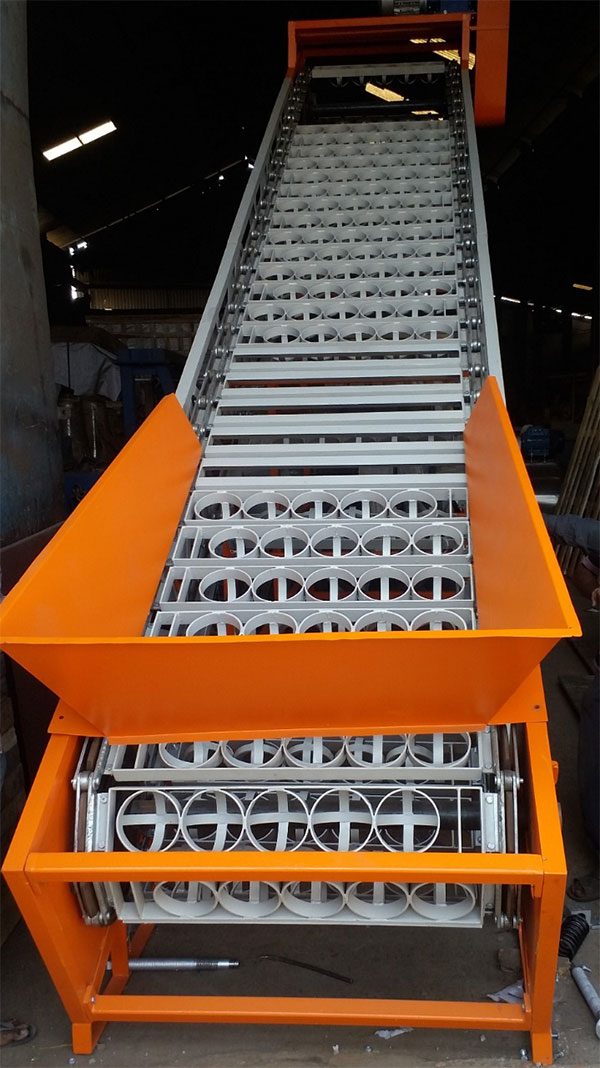 Nut Counter
Capacity upto 300 nuts per machine
• Easy counting system
• Nut holding bucket with lifting conveyor
• Manual inspection of damage nuts
• Nuts fiber collection tray under the conveyor
Deshelling Machine
Capacity 350 nuts – 425 nuts per hour
• Easy de shelling with capacity 6-7 nuts per minutes.
• Less maintenance with good quality cutting tools bit.
• Easy adjust drive unit.
• Safety cover for the cutting disc .
• Horn adjusting arrangements for the operator.
Pre Cutter (Decapping Machine)
It cuts coconut into 2 equal halves
• Cutting abalibility 3-4 pic of a coconut.
• Less maintenance .
• Stainless steel cutting knife.
• Including feed and discharge hopper.
Screw Conveyor
Fully stainless steel screw conveyor with washing arrangement.
• Screw conveyors can have multiple inlet and discharge points.
• Screw conveyors are capable of handling and lift a great variety of bulk materials.
• Zero maintenance with the screw .
• Can be fitted any angle.