DEHYDRATION
MACHINERY
Our core essence and expertise lies in economical and affordable turn-key solutions for fully automatic and semi-automatic dehydration process lines for all type of vegetables, fruits, spices and herbs. This includes pre-processing equipment such as washing, blanching, cutting etc. and post processing line such as cooling, grading and packing.
We offer a wide range of energy efficient continuous dryers for various types of agro produce.
We offer turnkey projects and customized solutions for various capacities and products.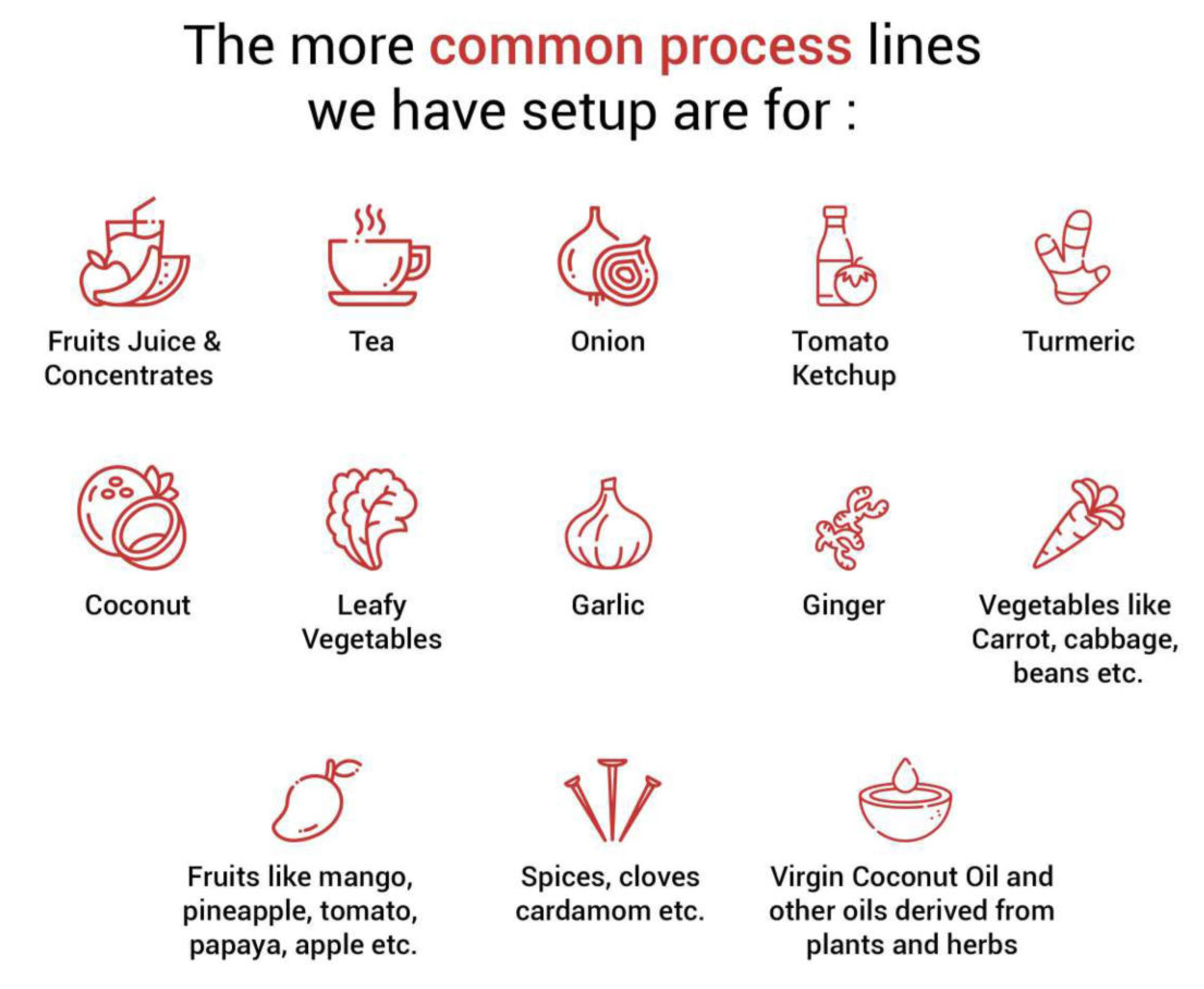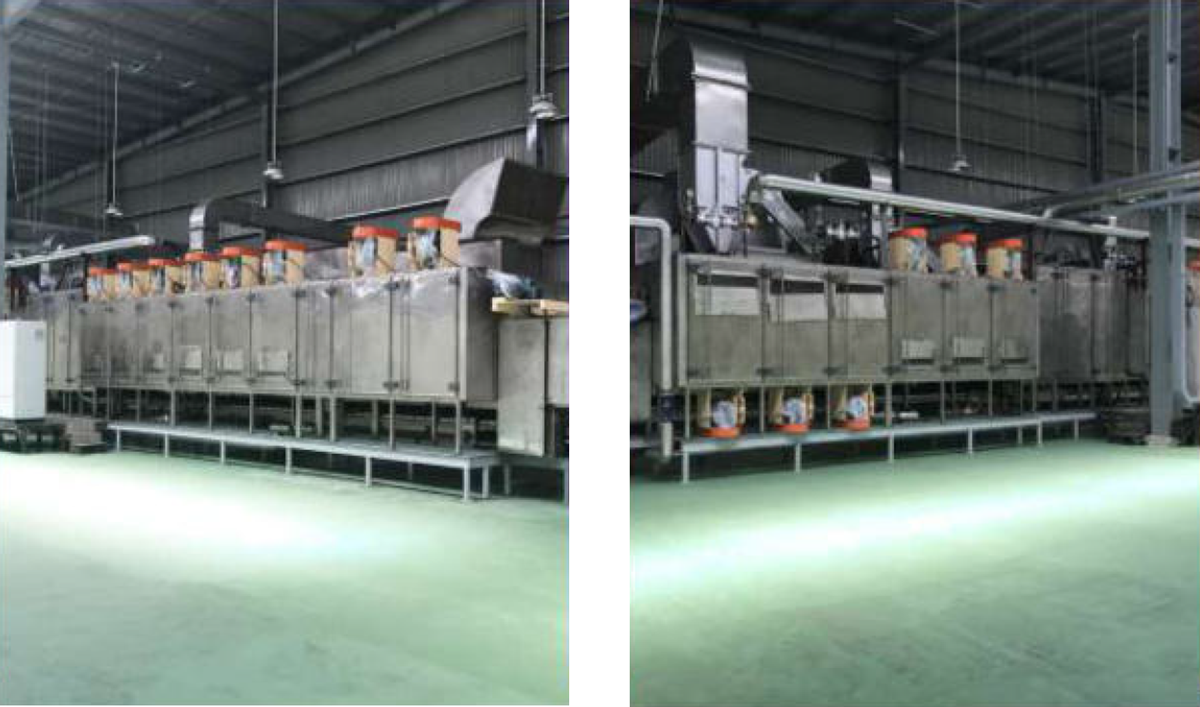 APRON DRYER (BAND DRYER)
Our single stage conveyor dryer options are specialized machinery used in applications like, dessicated coconut, fruits, vegetables, chips, granules, cereals, grains, corn flakes, wheat flakes, animal feed, snacks and pigments.
FLUIDISED BED DRYER
GEM is a manufacturer and exporter of heavy duty combination fuid bed dryers in India. We utilize the latest technology and advanced engineering to design such dryers that exceed the expectations of customers. Our cutting-edge designs ensure enhanced outputs with stupendous efficinecy.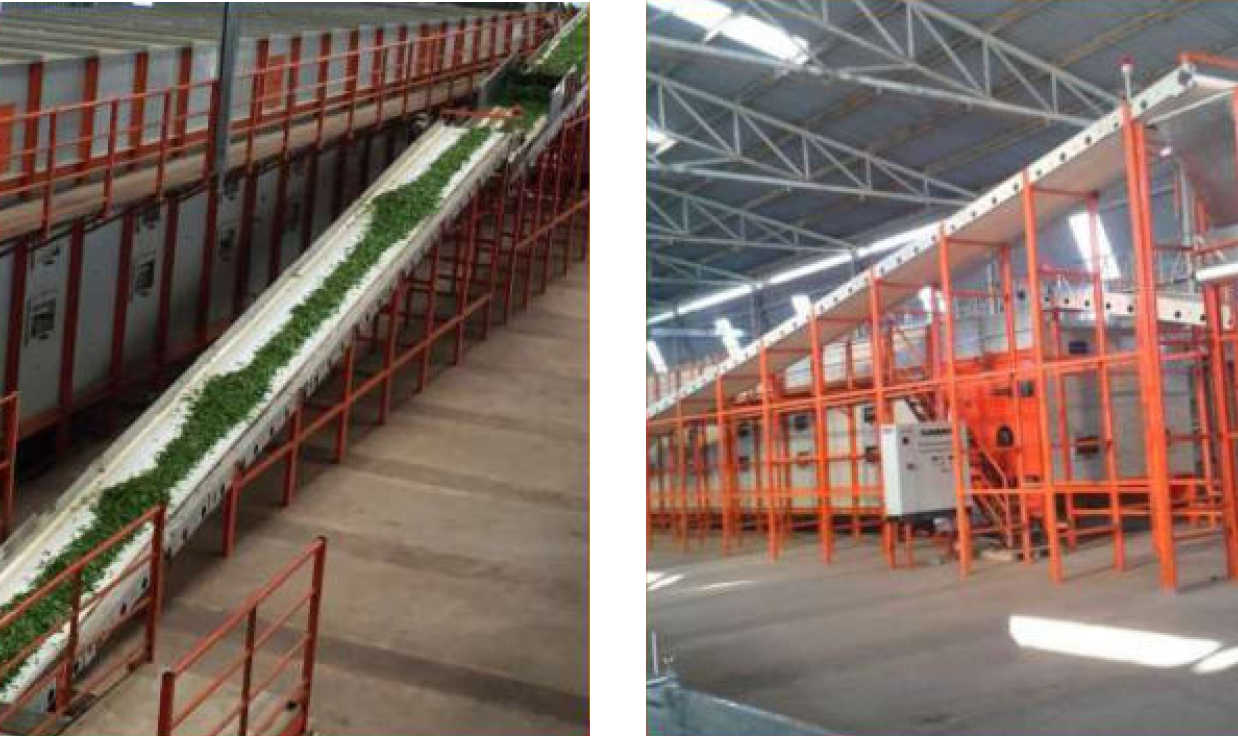 CONVEYOR DRYER
We are a leading multi pass conveyor dryer manufacturer with state-of-the-art products. Our multiple pass dryers setups contain several single pass dryers stacked together. We deliver to he needs of businesses who intend to scale up outputs without having to invest in additional floor space. Our multi pass dryers offer all the salient features of single pass conveyors, besides greater convenience and ease touse.
MINI DRYER
Our Continuous Mini Dryers display traits to make drying easy and hassle free:
Economical and Space Saving
Fabricated stainless steel trays for placement of products
Good for small capacities up to 75kgs./ Hour output.
Can be used with any form of fuel